We are honored this year to have, as our keynote speaker, CHARLES FOSTER JOHNSON, a longtime member of our TBC Board, and the executive director of PASTORS FOR TEXAS CHILDREN. His message that morning is entitled "PUBLIC EDUCATION AND THE STRUGGLE FOR RELIGIOUS LIBERTY."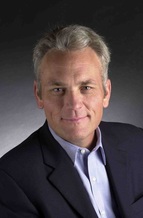 No one is more passionate, or knowledgeable, about those two subjects than Charlie Johnson, who has traveled Texas tirelessly in recent years to educate Texas Baptists on the challenges facing our neighborhood schools and our schoolchildren. Over 1,000 pastors and laity - across denominations - have joined PTC, as Charlie has mobilized people of faith throughout Texas to support their neighborhood schools through volunteer activities, financial help, and engagement with legislators.
Cost is $20 per person or $200 per table (seating eight persons). To make your reservation and payment online, click the button:

You can also mail your check and reservation(s) to:
Texas Baptists Committed
Attn.: Jill Faragher
4100 Main Street
Houston, TX 77002
Reservations will be accepted through October 31.
Even if you are unable to attend our Breakfast, please come visit our Texas Baptists Committed booth during the BGCT Annual Meeting. We look forward to seeing you there.